How to put a fresh spin on your workwear even when you're working from home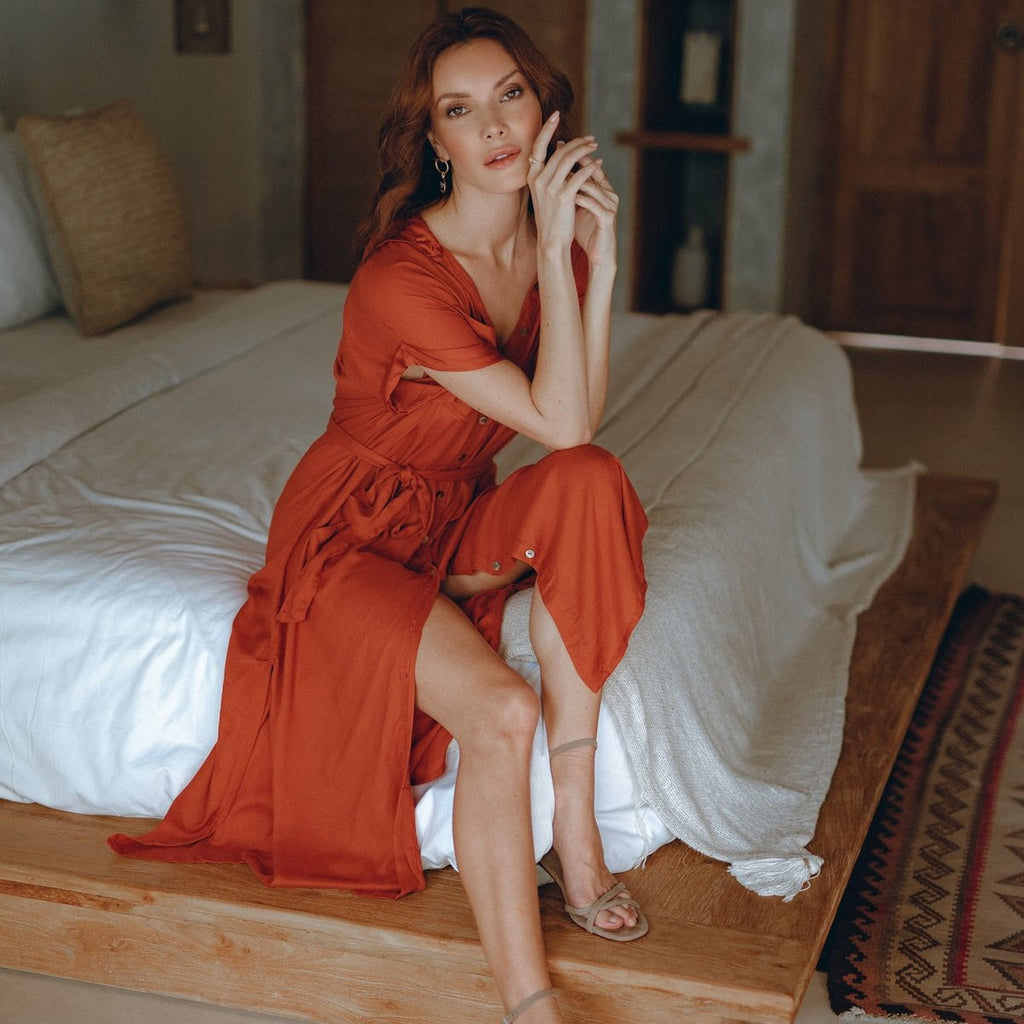 After a year of working from home, observing a workplace-appropriate dress code feels like a quaint practice now. Remembering wearing the office separates from the distant pre-lockdown past requires an exercise of the imagination because just the thought of putting on a pair of tailored pants is a monumental effort in itself.  
 But with the possibility of returning to the office becoming closer, it might be wise to start rethinking the corporate-up-top, sleepwear-on-the-bottom Zoom wardrobe that we've all been relying on.
That doesn't mean a complete overhaul of the contents of one's closet, though. After all, social distancing remains the rule, and remote working remains the order of the day. But getting our fashion juices flowing again could just be what we need right now to work through the lockdown boredom and fatigue. 
Think of it as a transitional wardrobe, a collection of workwear that is perfect for both the home and in the office. It's stylish enough to wear to back-to-back video conference calls but also still comfy enough that we can just relax and lounge whenever the need to put a pause on the daily grind arises. Besides, there's something about dressing up in the morning that gets anyone in the right frame of mind to be productive. 
In putting together a transitional wardrobe, soft and comfortable fabrics remain key. So do cuts and silhouettes that let the skin and body breathe while also never going out of style.
With designs that marry style with comfort, Aura's pieces present a chic yet relaxed vibe that transcends seasons, occasions, even dress codes. Our minimalist designs balance an understated feminine appeal with great functionality that every modern woman needs, thus creating the best foundation for a versatile wardrobe.
Start with a few items that can easily blend in with your existing favorite pieces, thanks to the pieces' clean lines and soothing neutral hues. Getting dressed for work in the morning is sure to feel exciting again. 
Any other cropped shirt may be too casual to wear to work, but a boxy silhouette matched with a scoop neckline, a hi-low hem, and slightly structured shoulders turns this one into a youthfully chic separate that can be worn dressed up with tailored slacks or dressed down with your softest pair of jeans. Plus, it's made out of a cotton and linen blend, so it's sure to feel like your favorite tee against your skin.
Every stylish woman has some classic shirtdress variation in her closet because slipping in one is the easiest and fastest way to look cool, modern, and professional. What elevates this one, though, is the soft rayon material that lends it a relaxed fit.
Here's a mini dress that can keep you looking and feeling fresh even after your nth Zoom meeting for the day. The Paolita's three-quarter blouson sleeves are a nice feminine touch, and the seam details running down the front lend the dress a pleasing shape that separates it from the usual little white number. Its loose and flowing fit also makes it an instant summer favorite, both indoors and outdoors.
Linen tailored jumpsuit
Its tailored cut makes this piece look fashion editorial-ready, but this jumpsuit's 100% linen material also turns it into an easy-to-wear closet staple. The waist tie detail further allows for adjustment, letting you breathe and have a hearty lunch. And while the V neckline might feel a little risqué for workwear, the dainty cap sleeves balance it out well.
Something a little shorter than a jumpsuit but no less chic: this linen romper exudes the same fresh and effortless style but with a whole lot more breathing room for your legs. Its wide collar, oversized sleeves, and A-line shorts create a striking silhouette. This stunner is made in 100% linen, making it the perfect daily uniform, especially during humid seasons.
With a square neckline complementing its roomy, slightly cropped fit, this shirt feels chic and modern. It's a perfect match for many a pair of pants and mid to full-length skirts.  The Roma Shirt has a 100% linen outer and a 100% cotton lining, giving it softness and durability rarely found in the usual trendy tops.
Workdays lived out on Slack and Zoom don't necessarily require you to be in pants, but putting on a nice pair can help you get primed for checking off items on your to-do list. Let the Monaco pants' breezy elegance help you get through the day, with its 100% linen material and contemporary wide-legged cut that would look great paired with any of your favorite tops. Its hidden elastic waistband further promises day-long comfort.
Another piece to get you out of wearing sweatpants day in and day out is this pair of shorts that's made of comfortable linen. Its soft wearability doesn't sacrifice its silhouette, as the shorts' tailored cut gives it an aesthetically pleasing structure. Front pockets and wide belt loops are additional design details that give this piece sartorial polish.
Throw this dress on, and you wouldn't have to worry about looking cool and stylish for the rest of the day. Its clean lines--from the square neckline and thin shoulder straps to the side slits--and modest length please the eye, and you only need to put on a cardigan in case you'll be in a video conference with more conservative clients.
Yes, most people have not been in the mood to wear pants while working from home. But, on days when you feel like putting on an outfit, this pair's structured boyfriend cut fits the bill. Wear it with a button-down shirt, a delicate camisole, or a basic tee and look sharp, elegant, and aspirational--even if only you can see it.