What Is Minimalism and How Do We Start Incorporating This Into Our Personal Clothing Style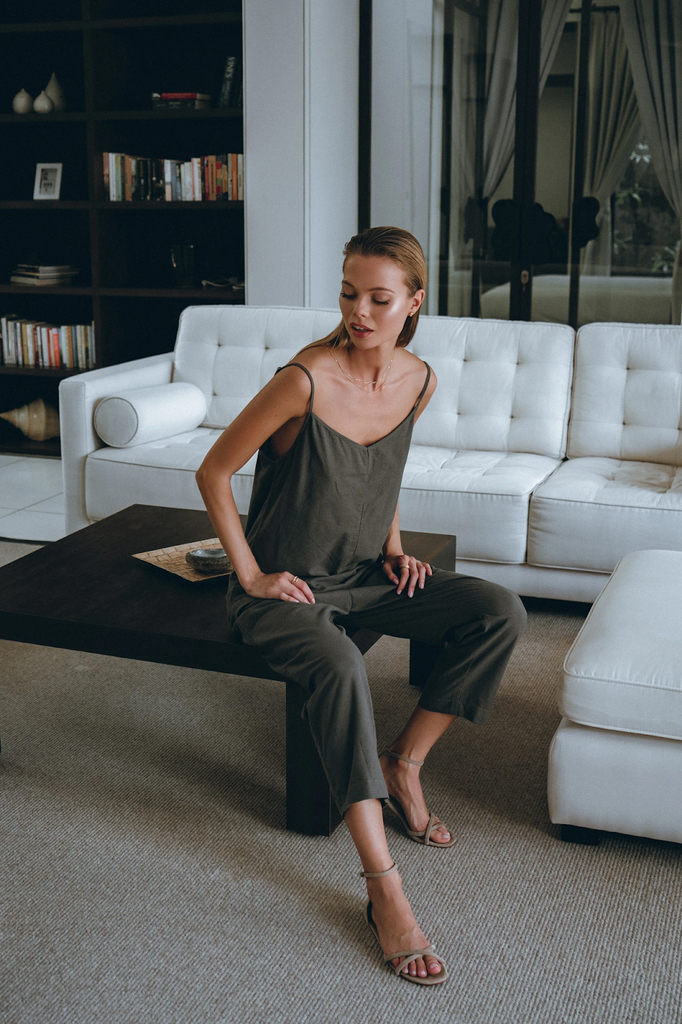 Fashion trends come up and about every season. This time, the return of minimalism is felt strongly at last year's digital runway shows. Minimalism is relatively a post-war art movement against the bold and loud abstract expressionist and modernist trends. It is a trend that emphasizes simplicity over complexity and clarity than over-exaggeration. You may have noticed some examples with styles that now seek less attention to intricate details and a variety of colors but embrace humble structures. But on a second look, they emerge to be stylish and profound as any trend that occurred.  
This rising trend is currently revolutionizing the fashion industry and is affecting the lifestyle in clothing, thanks to the influence of social media. Influencers advocating subdued choices of clothing to their Instagram accounts, and major brands moving into a "less but more" branding depict the rise of the minimalist trend.
Now, if you want to join this emerging lifestyle, here are some points to ponder as you declutter and rethink your wardrobe choices.
Pared-back aesthetic
Pictured here: Savannah Top and Pants
Sticking to the basics and the classics is an excellent introduction to minimalism. A new generation of adults in Japan even started the basic rule of keeping 10 pieces of clothing that can stand all your needs, including casual wear, formal looks, office wear, and even lounge and sleepwear. If you look closely at your wardrobe, you'll surely find a couple of pieces that you wear more often than the others. An example of these classic, streamlined, and wearable pieces are separates and one-pieces in timeless colors and simple silhouettes. 
Pictured here (from L to R): Roma Top and Monaco Pants, Relaxed Crop Shirt and Tailored Linen Shorts, and Savannah Top and Pants
Pare down your wardrobe from a closetful to an edited one that consists of easy-to-wear and style essentials. Reducing your clothes also lowers down the clutter and provides you with a better direction to styling. Have pieces in classic cuts and subdued shades that can be easily mixed and matched with the rest of your clothes. This goes for accessories too.
Pictured here: Pegasus Necklace
Going literal with linear tones
Pictured here: Linen Oversized House Set
Simply mixing and matching your now pared-down closet is not the end-all and be-all of your new minimalist lifestyle. Keeping this contemporary aesthetic includes the right balance of tones and detail to your unique adapted style. Minimalism may suggest reducing your daily outfit to an edited clothing set. However, it also means creating an aesthetically pleasing look that's both fashionable and functional. Going minimalist by balancing textures and going linear with color choices minimizes the bold impact of the look and instead appreciates its harmony. 
A monochromatic top and bottom set is a perfect example of a minimal, toned-down look that goes away from loud color choices but is surprisingly sartorial. 
Utility and practicality matters
Pictured here: Roma Top and Florence Shorts
Incorporating minimalism into fashion is rather a recent event. It could be the people's reaction against environmental issues or coherent to the practicality expected out of this pandemic. But minimalism charges a philanthropic background that also makes it a choice for some who believe there is a need for change. As a business industry, fashion has some aspects and practices that need improvement too. Fashion waste is one of the damaging pollutants of the world, and consumerism invokes more wastage than sustainability. 
At Aura, we try to create pieces and build collections that are consciously crafted from high-quality and sustainable materials.  We consciously make effort to advocate ethical practices in the fashion business. Our Linen Sets are ethically crafted in Bali, Indonesia from high-quality and sustainably sourced materials
Pictured here: Linen Jumpsuit, Milan Top, and Monaco Pants
Technical details to architectural wonders
Minimalism tells a bigger story than how it is visually seen. Technical details are revered than complex cuts and folds. Shapes and symmetry are taken center stage as the "statement piece". Added functionality and technical details to clothing are much more valued in minimalist dressing. They become architectural wonders in a piece that is sometimes depreciated from past trends where intricacy and grandeur are the clothes' main focal points. The same appreciation amongst architectural structures celebrated for their lines and shapes is what makes minimalism popular among contemporary shoppers.
Creating an unorthodox silhouette in a jumpsuit to prove that simplifying a known pattern can make a difference. The boxy, symmetrical shape is clean to the eyes, proving that comfort can be incorporated into aesthetics. The appreciation of multi-functionality made through adjustable straps and the right amount of skin with the squared neckline is a pursued innovation.  Clarity is at par with style.  
Pictured here: Linen Midi Dress and Willow Dress
Overall simplicity
At the end of it all, minimalism is overall simplicity. Uncomplicated pieces exude sophistication and elegance, as the characteristic of luxury now evolves with being "less is more". A perfect example is dressing up in a simple and modest dress that emanates beauty and class without complicating the details, or perhaps an uncomplicated jumpsuit that you can wear to work and slow weekends. The lack of complexity allows us to only focus on what is necessary. The humbleness of the silhouette takes us away from the process of overthinking and complex thoughts. 
Think about simple dressing. Avoid the exaggerated number of buttons and fringes, and be wary of overall prints. Stick to humble and straightforward shapes with monotonous colors and easy-to-style and wear tones. Serve a look that requires only a few buttons to do, an easy zip, or even just a pull-over, but still can look effortlessly chic whatever the day is. 
So, have you decided to adapt to the minimalist style? Start by letting go of pieces that you will not certainly wear for the long run and go for sustainably made timeless pieces. 
Click here to shop our minimalist-inspired Linen Sets,