Next-Level Neutrals You'll Wear All Year Round (Plus Styling Tips!)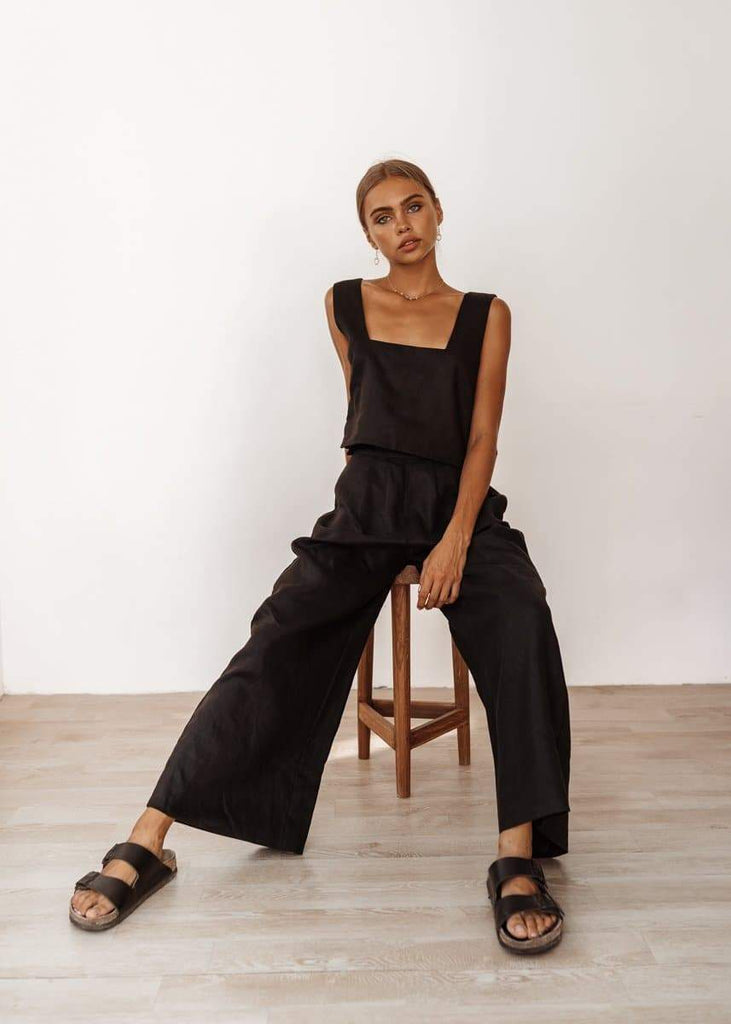 Many of us love donning pops of colors and eccentric prints now and then when getting dressed up for a fancy date or a party. Sure, playing around with colors is fun, but nothing beats the elegance and timelessness of a neutral outfit. 
Playing around the spectrum of brown, beige, cream, and shades of black and white allows you to be stylish without being stuck in a style rut. If you're worried that the absence of colors will make your outfits a tad lackluster, trust us that it will be anything but boring, especially if you have these Aura must-have neutrals.
Here are our recommended pieces that will take your neutral game to the next level:
Sophia Shirt Dress
Featured: Sophia Shirt Dress
If you're still on the lookout for a versatile neutral midi dress, look no further—the Sophia Shirt Dress should be your closet mainstay all year round. It's your go-to Little White Dress (LWD) for errands and afternoon dates. Woven with luxurious linen and premium cotton, this button-down beauty renders the perfect balance between crisp elegance and effortless style.
Styling tip: If you're feeling extra, a shirt dress styled with a waist-defining belt will complete your whole outfit. Pair it with white sneakers for casual events and statement heels for work and date nights.
Sicily Coat
Featured: Sicily Coat
Our Sicily Coat is proof that long, neutral coats can be sophisticated even in the height of summer. The Sicily Coat works just as hard as you do. It can double as a bikini cover-up for dinners on the beach and an office coat to bring a chic spin to your usually formal work outfit. It looks and feels amazing all season long, making it a hero piece in your sustainable wardrobe.
Featured: Cannes Shirt, Monaco Pants
Styling tip: For a sleek, head-to-toe Aura look, layer the Sicily Coat on our Cannes Shirt and Monaco Pants for a refined professional get-up.
Monaco Pants
Featured: Monaco Pants in Oatmeal and Tuscan
Looking for linen pants that you can wear anytime and anywhere? Say hi to our best-selling Monaco Pants. This pair of elegant wide-legged trousers features lovely mother-of-pearl button details and a hidden elastic waistband for you to look and feel your best.
These handmade pants can take you from morning to night. Pair it with a simple T-shirt or your most fab statement top, and you'll still look put-together and perfect.
Styling tip: Any shirt or blouse works excellent with these pants, but if you want a more laid-back yet preppy vibe, we recommend pairing your pair with our Roma Top.
Roma Top
Featured: Roma Top in Oatmeal and Tuscan
Whether you want to show off sexy collarbones, a long neck, or trimmed arms, Roma Top will surely do the trick. A loose, relaxed fit and its elegant square neckline make this linen tank top feel modern, resulting in the perfect classic neutral to take you from the beach to your afternoon errands.
Featured: Florence Shorts
Styling tip: Living the loungewear life? You'll never go wrong with Monaco Pants or our Florence Shorts and cute slip-on sandals. Channeling your inner casual chic? Match it with your favorite pair of jeans and heels to take your jeans-tee-heels outfit to a whole new spectrum.
Tailored Linen Shorts
Featured: Tailored Linen Shorts
For an all-around, year-round pair of shorts, this tailored piece is the perfect piece to ground your bright summer looks. The cuff reaches mid-thigh, making this pair a great compromise between short shorts and Bermuda shorts. This pair of handmade linen shorts come with wide belt loops, zip closure, and two front pockets that fit your essentials.
Styling tip: Our Tailored Linen Shorts are extremely easy to style, which is why you'll never run out of ideas for the perfect outfit.  Go classic by pairing it with a crisp white shirt and a stylish nude blazer for that elegant, autumnal get-up. Cap off your look with a pair of Chelsea boots, and you're good to go.
Linen Midi Dress
Featured: Linen Midi Dress in Oat and Olive
Our Linen Midi Dress is what you'll need to survive summer getaways, afternoon al frescos, and lazy Saturdays. Its prim, square neckline and thin straps add to its timeless slip-dress appeal. It's breathable, lightweight, and comfortable to wear. Perfect for both lazy fashionistas and layering experts, the Linen Midi Dress is the basic piece to look effortlessly polished, clean, and chic any time of the day.
Styling tip: For a minimal effort, maximal-results outfit, wear strappy sandals. Complete the whole look by sporting a tote bag and a statement accessory, like a chunky necklace or a set of gold bangles.
Luna Skirt Set
Featured: Luna Skirt Set in Burnt Rose
Bring out the summer goddess in you with our Luna Skirt Set. This Burnt Rose variety will add a hint of color to your neutral wardrobe. This set has everything you have in a dainty day co-ords—stylish cap sleeves and a flowy maxi shirt for a dashing fit and flare silhouette. And the best part? With this set, you can go from casual to semi-casual. With varying accessories, it can be worn as loungewear, beach club outfit, brunch date, and more.
Styling tip: Simple, classic co-ords need statement accessories. Opt for chunky charms and colorful bangles to boldly express your personality. Pair with fancy flip-flops on the beach and strappy sandals in the city.
Mae Linen Dress
Featured: Mae Linen Dress
The Mae Linen Dress is the key to stand out in a subtle way. Snatch that safari goddess look with just a single utilitarian full button-down dress. Designed with a tie-around belt to accentuate your curves and functional pockets, it's the perfect nude dress for your outdoor adventures.
Styling tip: The Mae Linen Dress begs to be donned with layered jewelry and heels to capture that European je ne sais quoi vibe.